This DEMO page & account are designed for client testing mobile phone control car by internet, the device is real running in our company test platform, so the action is real operation, not software virtual operation.
After ordering sample device, client can use Facebook account to login the website, after add the sample to client private account, client can control the car by mobile phone.
Because the server is located in china, control the car from other country maybe not very fast, normally need 1-5 seconds, setup local server can make the control faster.
The following is how to use the demo page:
1. Use PC or mobile phone browser to visit the https://www.999gps.com website, login with account: test, password: 123456.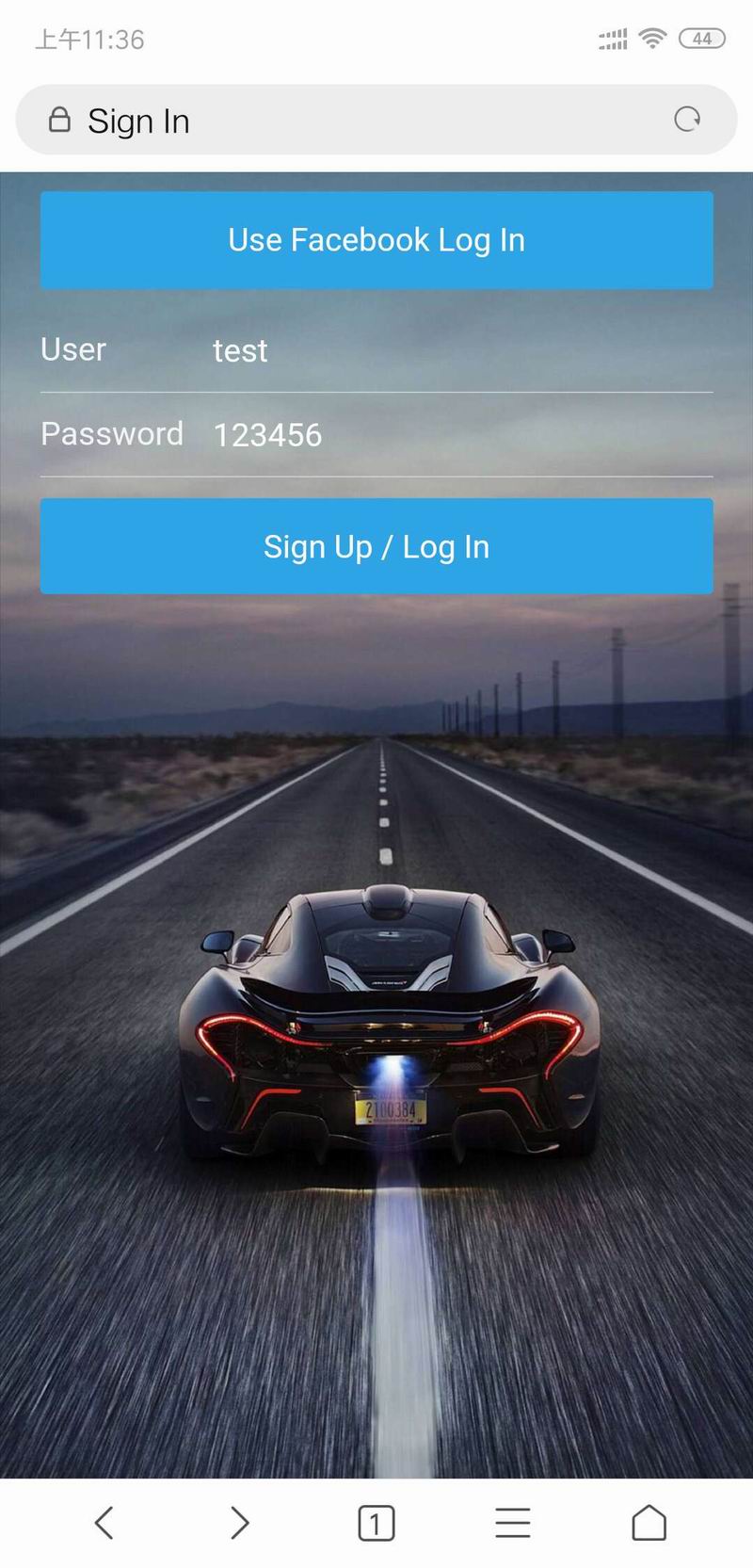 2. After login, there will be a real online device locate in our company that can be controlled, click the icon can control car Lock / Unlock / Flashing / Finding with Siren / Remote Start etc.