Product Introduction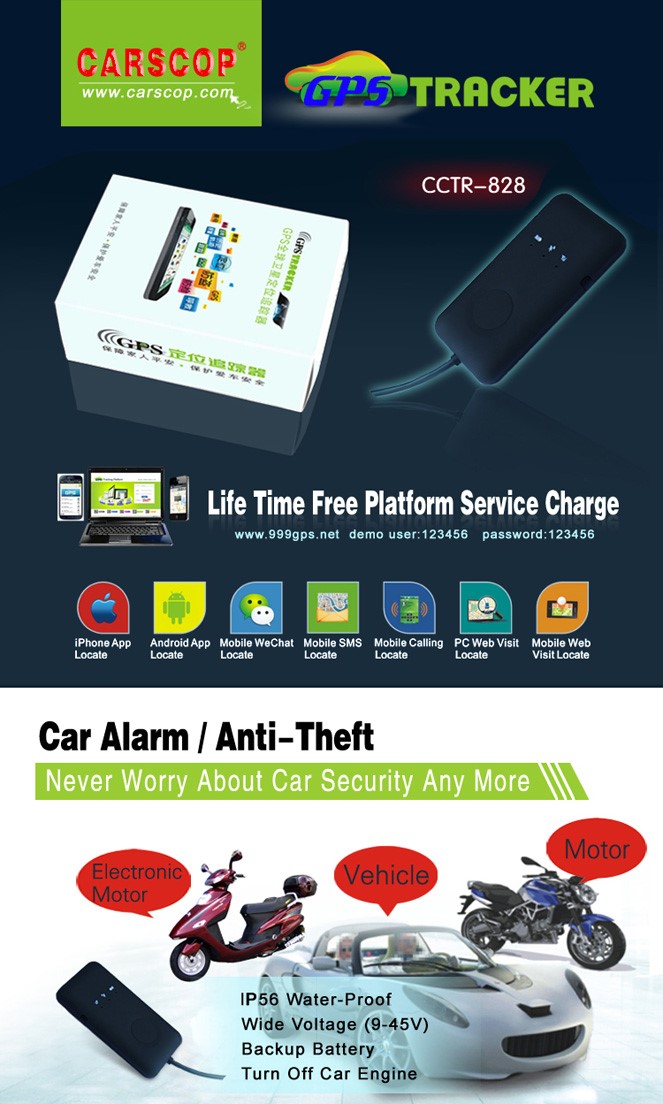 Protect Your Car Security ! Make Your Life Safety !
Protect Driver Safety---Hidden installation & power down remove alarm, hi-jackingSOSfunction can help police to find car & driver easily and immediately, familycanhave better safety protection !
Protect Car Security---Move & shock alarm can be used as car alarm, when the carisattacked, the tracker will send SMS and make a call to the car owner with silence,nobe be sound, theft don't know the tracker has noticed the car owner, this maketheGPS tracker has better protection than normal car alarm. Any where any timecar securityis in your hand !
Vehicle Fleet Management---For company vehicle or transportation fleet, one accountcanmonitor all vehicle current location, history tracking, break Geo-fence, overspeed,etc, It is easy and convenient to manage a fleet.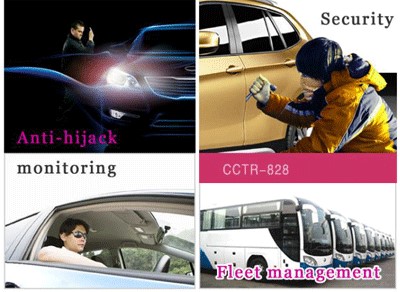 GPS Tracker: Enhance Working Efficiency ! Reduce Oil Cost !
Driver can not laze again--Every day working time and driving tracking easy checking,drivercan not lie any more !
Easy fleet management--No matter how many vehicle in a fleet, one account can checkeveryvehicle, PC / Mobile Phone / SMS / App / WeChat etc, any way can track anyvehicle.
Shock / Move Alarm (Used as Car Alarm)
Driver will be very worry about the car security when the car is not in parkinglots,after installing GPS tracker, if the car is attacked, the tracker will sendSMS andmake a call to car owner, no distance limited, even you can send SMS toturn offcar engine if the car is stolen, any time any where car security is inyour hand!
When the tracker send SMS or make a call to car owner, on be be sound, theft willnotknow the tracker has noticed the car owner, it is better than normal be be soundcaralarm system, the normal car alarm system begin to be be sound, the theft willfindthe alarm and remove it, then the alarm is disarmed, and normal be be soundalarmonly notice around people, you can not hear the sound far away or behind awall.if the car is stolen, you can help police locate your car immediately, alsoyou cantrack the car driving routing real time, this can help police find yourcar easily& fast !

Current Location / History Tracking Playback
PC / SMS / App / WeChat / Web visit etc, any way can get current location any whereanytime, it is not necessary to worry about your family safety any more, even thecaris hi-jack, also you can help the police to find your family and save them.Safetyis the most important for you and me !
6 locate method, any one can help you check your car, car security is in you hand!
1: PC Web visiting:

Just visit www.999gps.net by any PC with internetconnection,login with the given user name & password, the current location willdisplay, andspecified date & time, you can playback any time history tracking,we will keep thehistory tracking data over 6 months to 12 months, it is not necessaryto downloadany software, just visit website is OK.
2: Make a call or send a SMS to trigger sending back SMS with location descriptionorGoogle map link.
The reply location will be XXX city XXX road XXX building, For example: 64-69 SaiLauKok Rd,Tsuen Wan,HonKong. if the location can not get in word, it will replya googlemap link, click the link the location will display on map. For Example:https://maps.google.com/maps?q=22.67680N,114.15188E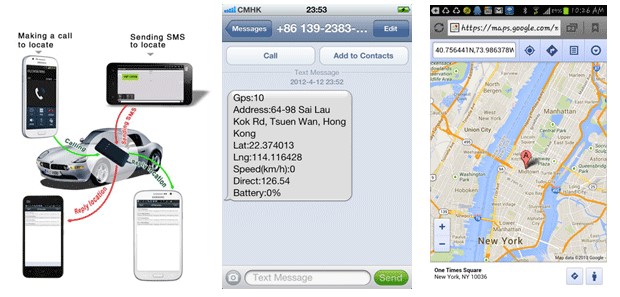 A: Make a call to the tracker, then hang up, a minutes later, the tracker replytheabove SMS, it is very easy to use !
B: Send a SMS "#"to the tracker also can trigger the tracker reply SMS withlocationdescription. Send a SMS "url#"to the tracker can trigger the tracker replySMS withGoogle map link. it is very convenient.
3: iPhone & Android App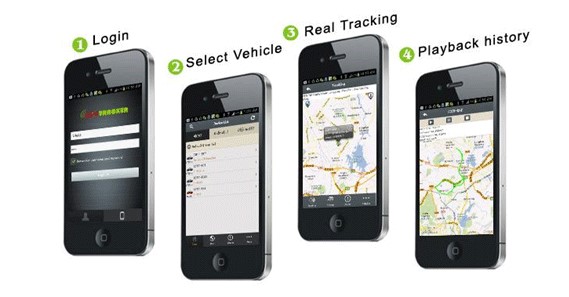 App can check current location & playback history tracking, also it can monitorfleetvehicle, now the iOs iPhone & Android app is available, Android app can bedownloadon the platform by scan QR code or click the download link, iPhone appwill linkto the apple official app store, you can download and install the iPhonesoftwareon apple app store, it is free, and it is not necessary to do the IOS Jailbreaking,youjust need register an apple ID with email and verify it on the app store https://appleid.apple.comisOK, the following is app store website link to download and install the app oniPhone:
https://itunes.apple.com/us/app/gpstrack1/id717568884?ls=1&mt=8
Also open app store on iPhone, Search "GPStrack1"app, the above app will display,clickthe "Free"and "Install", and input your apple ID and password, the app willbe downloadedand installed on the iPhone automatically.
App also can be used as car finding: Whenopenapp, your own location and your car location all can be display on the map(Enableyour mobile phone GPS), also it can update every 30 seconds, you can lookthe mapand walk to your car. (For underground park, your display location maybeis not yourreal location, it is cell locate location when no GPS).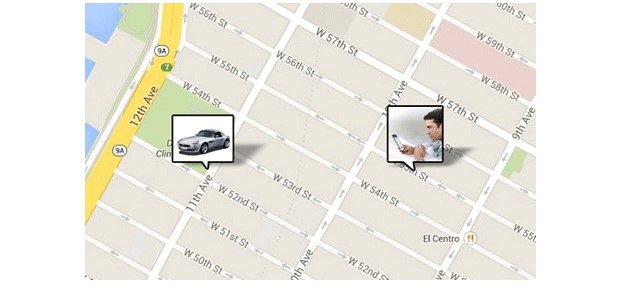 4: WeChat Locate
WeChat is a online live connecting software by text,voice or video through internet,itcan be used for iPhone / Android / Windows / BlackBerry / Symbian mobile phone,justfollow our official account GPStracker, and then send "platformloginname#password"tothe account GPStracker to link your personal WeChat account and your trackerloginname together, then later just send 123 to GPStracker on WeChat, it will replythecurrent location with text description & Google map, it is easy and convenient.Forhow to download, install and register WeChat please visit:
http://www.wechat.com or http://weixin.qq.com .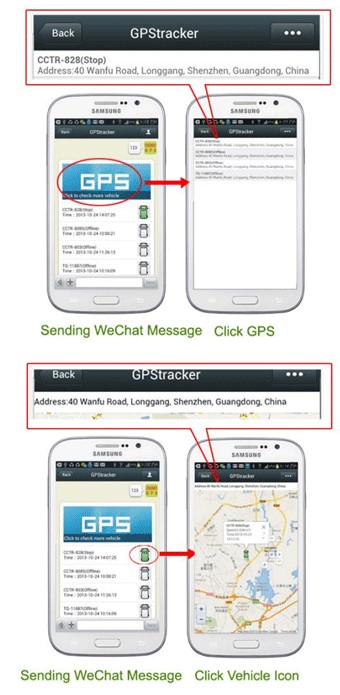 5: Mobile website visit
Use mobile phone explorer to visit website www.999gps.net,loginwith the same user name & password, the same function with PC website visitingcanbe done, the only difference is the screen is smaller.
6: Mobile wap website visit
For old non-smart phone, Use mobile phone explorer to visit website wap.999gps.net,loginwith the same user name & password, current location on the map will display,thewap website visit only can locate current location, it can not playback historytracking.it is only used to suit for old mobile phone locate to display map.

This OBD GPS tracker is no installation, just inert the tracker to OBD II socketisOK, it is not necessary to connect any other wires any more, just like you useyourcar charger to recharge your mobile phone in the car, so it has not any damageorany disturb on the vehicle.

This OBD GPS tracker is no installation, just inert the tracker to OBD II socketisOK, it is not necessary to connect any other wires any more, when the car isdriving,the GPS tracker power is supply by the car engine generator, when the vehiclestopmoving, the tracker will go to sleep mode to save battery power, the currentis lessthan 5 mA, just like a mobile phone is standby, so it has not any damageor any disturbon the vehicle.

Normally GPS tracker has 2 kind of charge: SIM card data charge and GPS trackingplatformservice charge.
1. SIM card charge: GPS tracker need use GSM network to send GPS location data tointernetserver by GPRS, so you need pay the SIM card charge, normally the GPS trackerwillcost 10-20M byte data every month, it is better to order an data package tosavemoney. If you use SMS locate, it also need cost SMS charge, and if you uselistenfunction, it will cost calling charge, so order only data SIM card and orderan 10-20Mdata package can save money.
2. GPS tracking platform service charge: GPS tracker need send GPS location datatointernet server, we should develop an special software for the server, and rentanplace in the main line internet machine room, also we need monitor & maintaintheserver running 24 hours, all these make your tracking service running any timeanywhere, so normally customer need pay GPS tracking platform service charge, somecompanysupply one year free, normally one year is 10-20USD, 999GPS tracking platformwww.999gps.netis life time free service charge, we only add a little profit onthe tracker insteadof service charge, it is a big benefit for the customer, itis not necessary to payplatform service charge any more, any time any where justinsert the SIM card intothe tracker, you can use the GPS tracker free.

For example: if the GPS tracker will use 5 years, first year is free, the left 4yearsneed to pay at least 4x10 or 4x20 USD to service company, add one year servicechargeon the tracker to get life time free service charge, it is a big benefit,after calculateyou will say i like free !

CARSCOP start from 2001, keep running over 13 years, CARSCOP focus on car security,oneway, two way and GSM car alarm system sale to many country, and CARSCOP startmanufactureGPS tracker and tracking service from 2008, and by now total almostmillion trackerdevices (Most in oversea market), and the tracker devices have beenpassed the FCC& CE proved, by now the market and CARSCOP running is very good,and CARSCOP willdevelop more & more new car electronic products to sale in themarket, even if CARSCOPchange products from GPS tracker to other products, CARSCOPpromise to keep the serverrunning till the last product stop using, this is a granteeof a 13 years company,it is more reliable than a new company, so the tracking platformwill not close untilyour tracker stop using.
CARSCOP also sale GPS tracker in china local market, and CARSCOP charge the platformservice fee in china market, CARSCOP can get profit from the platform service, soCARSCOP will not close the tracking platform.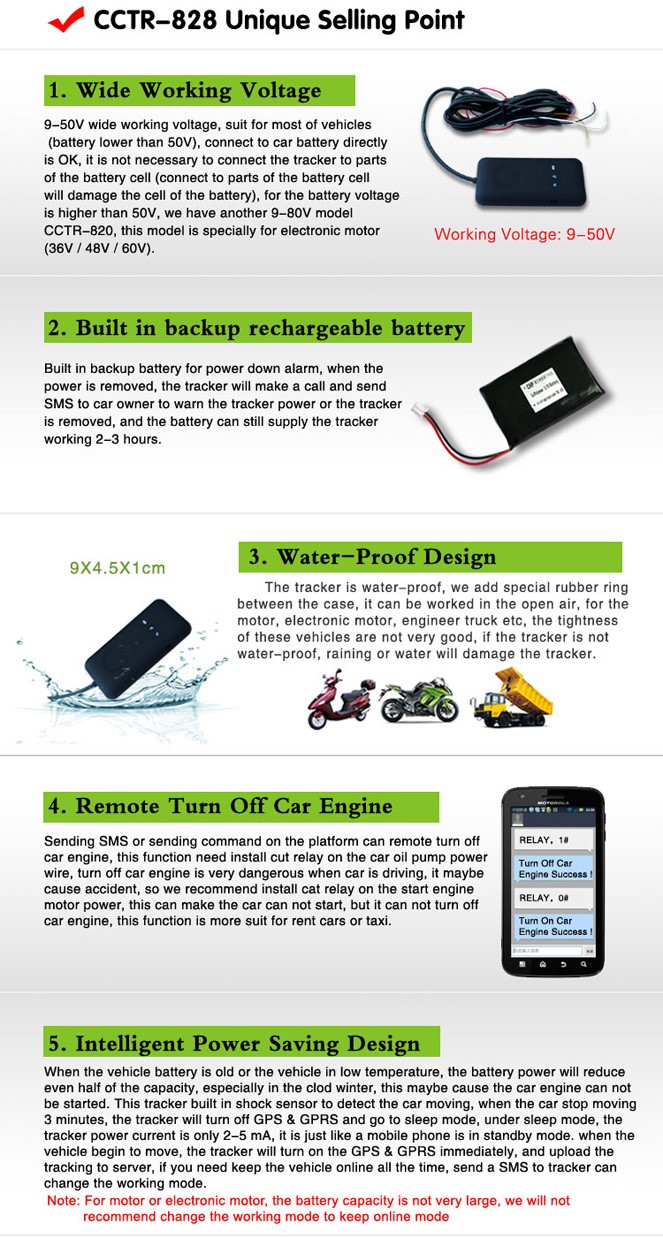 The installation of GPS tracker is very easy, just connect the power supply to thecar battery is OK, customer can DIY, if customer can not install himself, normalcar fixing worker can do the installation easily, please note that, the GPS trackershould be hidden in the car (Normally under the front or rear panel, or in A postor B post), please refer the following diagram.
Installation Process Example:
The following is an example of installation step by step.
1. Insert SIM Card and Lock Firmly

Unlock the case with the screw tool in the package, lock the SIM card in the SIMcard holder, This tracker use 2G GSM network, and it upload tracking only throughGPRS, it can not work in CDMA network or 3G(WCDMA or CDMA2000) network. Many 3Gnetwork support 2G GSM network, this kind of 3G SIM card can be used in this tracker,please call your tracker SIM card company to confirm this.
2. Normally the platform service is active automatically by the tracker first uploadingthe location, the default user name is the last 7 digital of the tracker ID (printon the back of the case), and the password is same with user name, user can changethe password himself. For example ID is 1451217388, then the default user name &password are 1217388.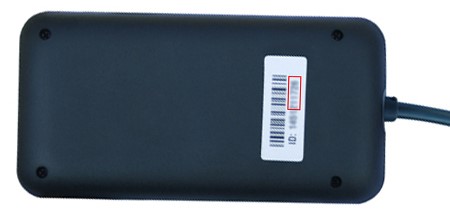 3. Please confirm the vehicle battery voltage is lower than 45V, CCTR-828 workingvoltage is 9-45V, then this tracker can be installed on this vehicle, normally thecar or truck or bus battery voltage is 12V or 24V, so most of the cars, trucks orbuses can install CCTR-828. For electric motor the battery is high than 45V (Maybe48V or 60V) please select CCTR-820 (9-80V), or only connect the tracker to partsof the battery cell (normally 1 cell battery is 12V, please check and confirm withvoltage meter).
4. Open the cover under the front panel.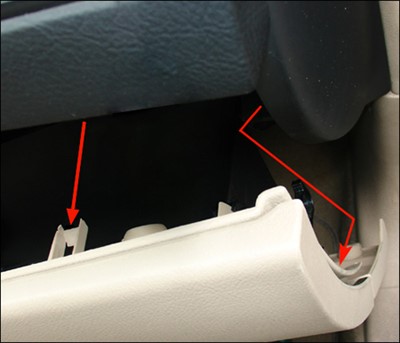 5. Find the battery power line (Normally can be find behind the car key socket,confirm with the voltage meter).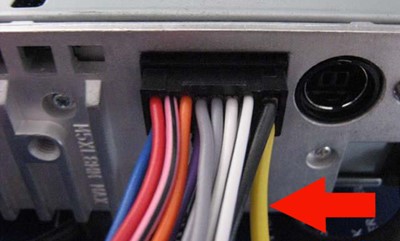 6. Find the GND car body connect pin, better is a screw, unfasten the screw andconnect to the tracker black GND wire, and fasten the screw again.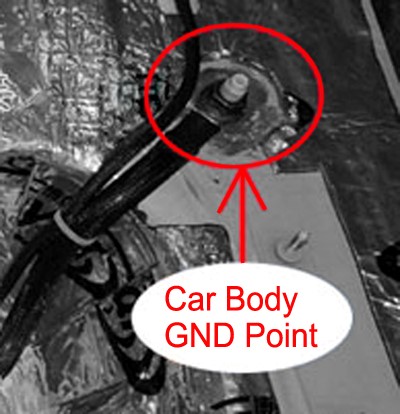 7. The GPS tracker will power on automatically after connect the power and GND lineto car battery, please confirm the tracker LED flash light, if the Red, Blue, GreenLED fast flash once (flash 0.1 s every 2 s), it means the GPS tracker work well,the GSM signal and GPS signal is OK, please login the platform to confirm the trackeris online, other wise please see the trouble shotting.
8. The GPS tracker should be hidden installed, normally it is installed under postB or post A or under the front panel, after select the hidden place, please putthe tracker on that place, and confirm the tracker can be located in that place.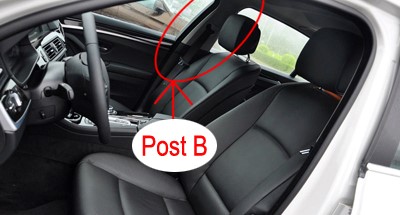 9. Hold the tracker firmly, and put the wires under the carpet or under the carpanel cover. and confirm again the tracker flashing LED.
10. Try driving the car a while, and check on the platform, the tracking is OK ornot, if no tracking means the installation place is not good, try to change to anotherplace.
11. After the tracking is OK, renew all the cover and parts, the installation isfinished.
Manual can be downed by click the link or scan the following QR code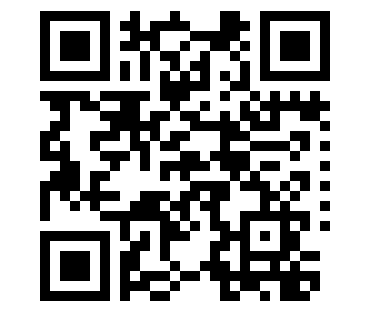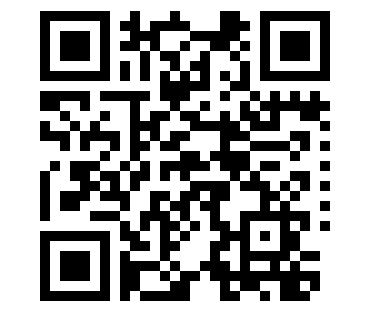 Products picture: (main)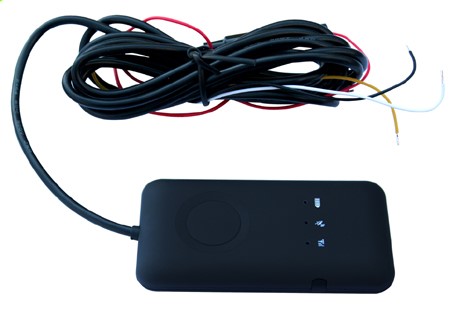 Immobilizer Cut Relay (Optional, need buy separately)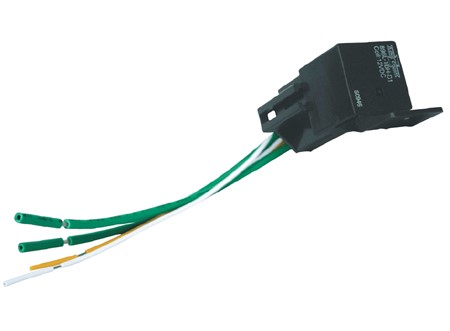 Specification:

CCTR-828
Extra Slim Water-proof GPS Tracker with Turn off Engine & Power Down Alarm
Key Specifications/Special Features:
- Working Method: GPS located + upload with GPRS GSM network
- Upload current location to internet server
- Extra Slim & water-proof design for easy hidden and working in open air
- Built in GSM & GPS high sensitive antenna for easy hidden & installation
- Remote turn off car engine (need add cut relay)
- Built in rechargeable battery for power down alarm & tracker removed
- Shock alarm (calling alarm & SMS sending) can be used as car alarm
- Power down alarm & shock alarm can be sent by SMS or calling
- Wide working voltage (9-45V), Car, truck & motor all can be used
- Easy installation, connect to car battery is OK
- Sending SMS to set GPS tracker, easy to use
- GPS operating need password to protect user privacy
- Use high sensitivity GSM & GPS module
- Stop uploading after stop moving 2 minutes to save car battery life
- Built in move sensor, begin uploading immediately if car begin to move
- Device can be located by SMS or calling without platform server
- If the object enters no GPS area, it will report the last position tracked
- Upload IP address can be set by SMS
- APN name can be set by SMS
- Device serial ID and setting can be checked by SMS
- Built in memory to record track without GSM network
- GPS Tracker manual can be download and reading online from platform
- Life time free platform Service charge (Our free platform www.999gps.net )
- Support iPhone & Android App / WeChat / SMS / Calling locate
- Platform user password can be changed by user to protect user privacy
- Over speed alarm / Geo-fence break alarm can be set on platform
- Running report can be read & export by month and day
- Distributor can apply charging GPS tracking service with our assistance
- Personal domain name & login page with customer logo can be applied
- Compatible with IE / Fire fox / Chrome / Safari, not necessary download software
- Muli-Level user for Agent / distributor / fleet / single user etc.
- Open GPRS protocol to client for adding protocol to platform
- History tracking data keep 6-12 months
- Suit for cars / bus / truck / taxi / rent cars / engineer vehicle / open car /boat etc.
- Tracking platform: www.999gps.net, Demo user:123456,Password:123456
Primary Competitive Advantages:
- Extra Slim & water-proof design for easy hidden and working in open air
- Remote turn off car engine (need add cut relay)
- Built in rechargeable battery for power down alarm & tracker removed
- Shock alarm (calling alarm & SMS sending) can be used as car alarm
- Wide working voltage (9-45V), Car, truck & motor all can be used
- Support iPhone & Android App locate / WeChat locate / SMS locate
- Life time no platform Service charge (Our free tracking platform)
Package list
1 main unit and wires, 1 tracker manual(CD or Print), 1 platform manual (CD or Print).
Main Dimension: 90mm*45mm*14mm
Main weight: 60g
Package: Color box
Package Dimension: 130mm*92mm*58mm Weight: 0.30kg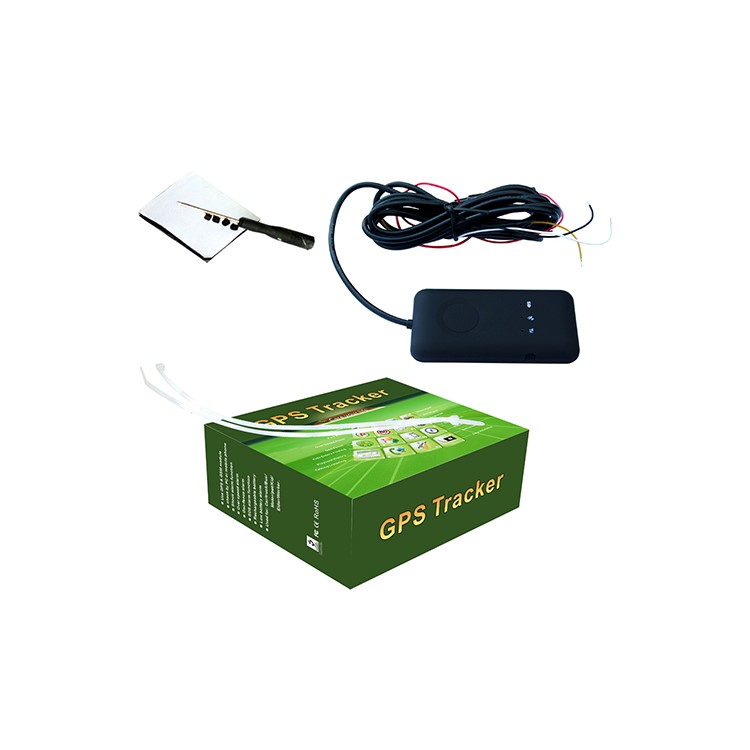 Compare with other similar tracker